Gates free app for smartphones and tablets will make catalogue even more accessible. Its mobile friendliness is apparent from, among other features, its convenient search function. The app guides you through our entire product offer with the help of a few well-chosen parameters, until you find the part(s) you need. There is hardly any typing involved: just select the right application parameters from a list – and that's that.
The Gates Automotive Catalogue App adds another level of service for customers. The features and tools it contains deliver significant benefits that make it likely to become a firm favorite of yours.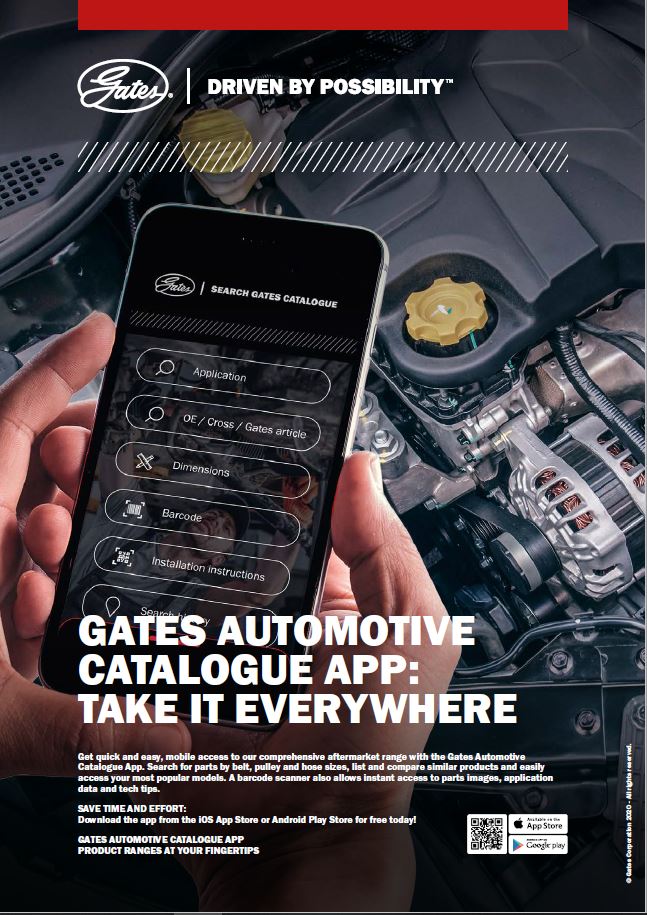 Download the app in the iOS App Store or Google Play Store for free.
Read more: www.gatestechzone.com/en/news/2020-02-gates-automotive-catalogue-app